Using a Windows VPS For Your Business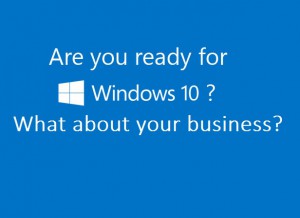 The most common question asked by some business owner are "how can windows vps help my business", is windows vps for my business? The answer to all this questions is Yes! We will be talking about windows vps for business and the reason you need windows vps for your business. There are many windows vps provider you can choose but care must be taken when choosing windows VPS for your business because as there are many vps provider, there are also many vps plan. You need to make research and check which vps plan is best for your business by understanding what each plan is about what it has to offer for the enhancement of your business.
There are lots of benefits your business can get when it is hosted on a good and reliable windows VPS.  By choosing Windows VPS hosting for your business, you get total use of a Microsoft Windows server. Hosting on Windows VPS is a solution when your business relay on website and you generate high traffic volume or you need a secure e-commerce windows application. Some other important benefits you get from hosting your business on windows vpn include:
Virtual Desktops
Windows vps offers you a Virtual desktop that is closely similar to your normal desktop computer. You can have the same windows you are use to on your desktop. This feature makes windows vps user friendly and easy to understand. You can also specify what applications you would like to install on the server. You have those familiar applications available for installation. App like the Microsoft office can be installed.  With Word, Outlook and Excel ready to make your business better.
Host your business application and keep it running
With windows vps, you can host application that your business need to run and can be access any time through web browser. Some applications need to be online and active 24/7 all year round these applications can be safely hosted on windows vpn. Those important business application that is very significant to your business operation take for instance a dispatch and shipping application for your manufacturing business or online store that integrate with your business system need to be online and available all the time. Hosting your business on a reliable windows vps can ensure that these applications remain online and available.
Access your business application from multiple locations
Installing your business application on windows vpn gives you access to carry out operation and maintain your business from multiple locations. Since the application is hosted on windows cloud vps, you can access it from any pc and anywhere. This benefit is critical to the sales people on the road, overseas or on a business trip. This give them access to their core business applications while away from their desk top.
Scale your business and optimize your website with Windows VPS Hosting that gives you Virtual Private Servers in the Cloud providing you with cutting-edge performance and flexibility your business really need.