Using A Windows VPS For Gaming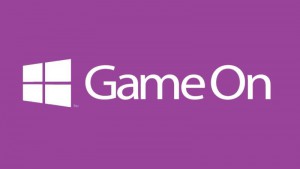 Choosing a VPS to host your game server can be a choir. There things to consider before deciding which VPS platform is best for your online game and how it will affect your game. Since you know online gamers sucky ping times when they connect to a server to play your online game and lagging can be a drag on your online game. There are 100s or 1000s of games hosted online today. As we dive into digital world, so is the gaming world changing. Changing from single player to multiplayer then to online group game playing. Game is not just about virtual alone but also about interaction. To have an interactive online game you need to host your game server on the best and reliable VPS. This will make it accessible for players all around the world. When we are talking about the best Virtual Private Server (VPS) we know windows vps for gaming hold the flag.
Hosting a game server is not just as easy to start, there things to consider before choosing VPS to use. Ranging from game development to the targeting audience. There are many windows vps for gaming plan you can choose but not all can handle a high volume of audience. You should keep an eye out for Windows VPS gaming plan that offer features like hardware expansion, which is flexible, user friendly reliable network and full customer support. Hosting your game server on windows VPS can be a good deal for your online game, benefit include:
It is easy to setup, with the help of GUI
When you go for Windows VPS hosting option for your game server, you will be able to setup and configure the game server via Remote Desktop Connection also know as Graphical User Interface (GUI). Graphical User Interface can be use to manage and access your virtual server as easy as you manage your home desktop. While it takes professionalism and skill to set up game server on Linux VPS platform.
Hardware specs
One of the crucial benefits of hosting your Game server on Windows VPS is hardware specs. Windows VPS for Gaming providers will usually offer the latest and best processors in the hardware market for a reasonable price. More over Windows VPS is guarantee to offer you fast ping time, easy scalable network that is very important for the online gamers.
Maintenance
Has maintenance is one of the important part of running an online games. Windows VPS make maintenance and setting very easy for you with their Graphical User Interface feature. With the Graphical User Interface you can easily adjust, upgrade, setup, run maintenance and regular monitoring. Doing all these without GUI can be a difficult choir but no worry, with Windows VPS you are covered.